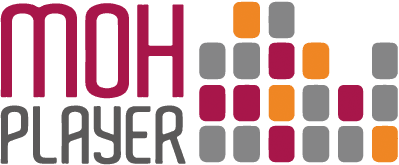 Music On Hold
OH Player offers a full line of innovative, award winning on-hold audio solutions for small offices, home offices, and larger sized enterprises. On-Hold Plus offers a complete line of telephone music-on-hold software and digital music-on-hold hardware products, which allow any business. regardless of its size, to present a professional image. MOH Player allows you to develop and design leading-edge, high-quality music and messages.

Headsets
To keep that competitive edge, you need communication solutions that offer a simple, integrated experience across multiple devices, enabling your employees to connect, communicate, and collaborate from anywhere.
Give your people the tools they need to create a personal connection on every call.
Offer top performers the flexibility to work where, when, and how they want.
Block out distracting background noise, so your people can stay engaged.

Premises Mobility
EnGenius offers a choice in portable long range handsets. Whether you require a handset for a demanding industrial environment or simply require a long range "Portable Extension" of your office or residential telephone, our DuraFon or FreeStyl products will exceed your coverage demands. Our exclusive "Independent 2-way and Broadcast" function allows DuraFon and FreeStyl handsets to function as a private and secure wireless intercom system between handsets, even if the base is unplugged or not within range of the portable handsets.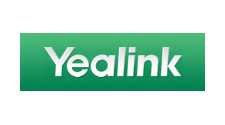 Easy VoIP
Yealink is the global Top 5 SIP Phone Supplier in the IP communication industry. Yealink continues to develop state-of-the art, hi-tech VoIP communication terminals that include IP video phones, IP phones and USB phones. They design and manufacture innovative, high-quality, low-carbon IP phones. With a worldwide market in more than 140 countries, the company has also established a first-class international service network.

Collaboration Solutions
Unleash the power of team collaboration – no matter how dispersed your team. Eliminate the challenge of distance and facilitate incredibly lifelike and productive collaboration in any industry. Collaborate anywhere, anytime, with anyone using Polycom video, voice, and content-sharing solutions. One-touch ease; audio and video with crystal-clear quality; enterprise-grade security, reliability and scalability. Every time. Polycom solutions give you the flexibility to meet and collaborate with colleagues, partners, and customers in any environment―immersive theater, conference room, work office, home office, or on the go. Wherever you are, wherever you go.
Your Opinion Matters
Let us know how we can help you. A TeleCom representative will respond to your request as soon as possible.