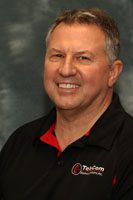 Larry Hinkle
C.E.O.
"I've always felt that you can build a successful company by exercising a few basic principles. First and foremost, take responsibility. When you make a commitment take full responsibility to that promise. Demonstrate to your customers that you really do care about their business."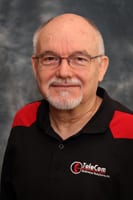 Ron Chubb
President
Everyone at TeleCom understands this truth, "People don't care how much you know, until they know how much you care". This is the cornerstone all of us at TeleCom are using to build excellent customer service. When you hire TeleCom you're getting a team that really cares about a job well done!"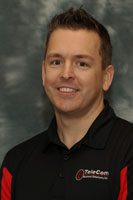 Keith Hearn
Director of Operations
"I race in ultra-marathons and ran a 100 mile race in 2017!"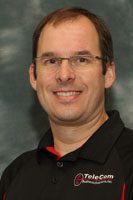 Ryan Bauman
Service Coordinator/Dispatch Manager
"I played in a local cover band for 8 years and one of my hobbies is collecting vinyl records."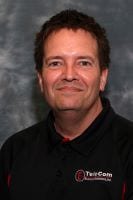 Joe King
Service Coordinator
"I was a Golf Professional for 8 years. During that time I once played 81 holes in 10 hours for a local charity event!"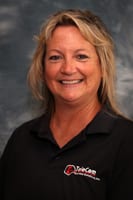 Liz Wonders
Director of Sales and Marketing
"I love to fish and own a trio of Labradors – one black, one yellow, one chocolate!"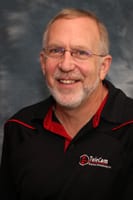 Alan Shue
Infrastructure Technician
"I once rode a 12-speed bike 1,280 miles from Kansas to California. It took 3 weeks!"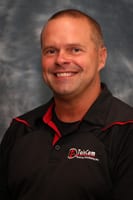 Dan Cooley
Infrastructure Project Manager
"I toured San Francisco on a Segway."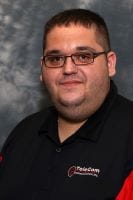 Brian Zerphey
Technology Services
"Working at Telecom lets me combine my two passions; technology and helping people."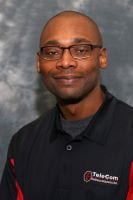 Andrew McKie
Technology Services
"My family and I visited the life-size recreation of Noah's Ark in Kentucky. A nine hour drive but totally worth it!"
Tom Ushman
Infrastructure Project Manager
"Immerse yourself in the outdoor experience. It will cleanse your soul and make you a better person." -Fred Bear
Sebastian Dick
Infrastructure Technician
"How do I take my coffee?…
Very seriously."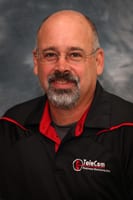 Rance Myers
Infrastructure Technician
"I jumped out of a perfectly good airplane once!"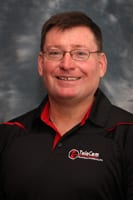 Tim King
Infrastructure Technician
"Going to the Gym is my way to relax."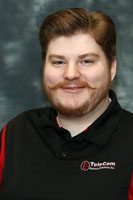 Gage Dale
Technology Services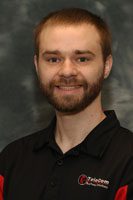 Nick Trout
Technology Services
"While I enjoy working with technology every day, I also enjoy disconnecting from work on the weekends, spending time with my family, and going hiking."
Lucian Kavanaugh
Infrastructure Technician
Your Opinion Matters
Let us know how we can help you. A TeleCom representative will respond to your request as soon as possible.